Forest + Kelinda, Palmer, AK
I have always wanted to go to Alaska. Always. So when the inquiry came in to travel up to Palmer, Alaska for a Monday afternoon wedding, I couldn't respond quickly enough. After spending several months renovating a new van, come July 1st, it was packed up and on the road to the one and only highway that can carry you into the wildest place in America.
Forest and Kelinda have lived in the north for most of their lives. They invited their friends and family to hike up the Bodenburg Butte to witness them exchange vows and commit to spending their lives together. Following the mountain top ceremony, the celebration continued at the local fairgrounds.
During the summer months, the sunsets around midnight. This gave us the perfect opportunity to do some further exploring outside of town into the very early hours of the morning. From start to finish this was a day full of emotion, a lot of hugs, and the most beautiful scenery. Thank you for sharing with us, and for inviting us all the way up to Alaska to hang out.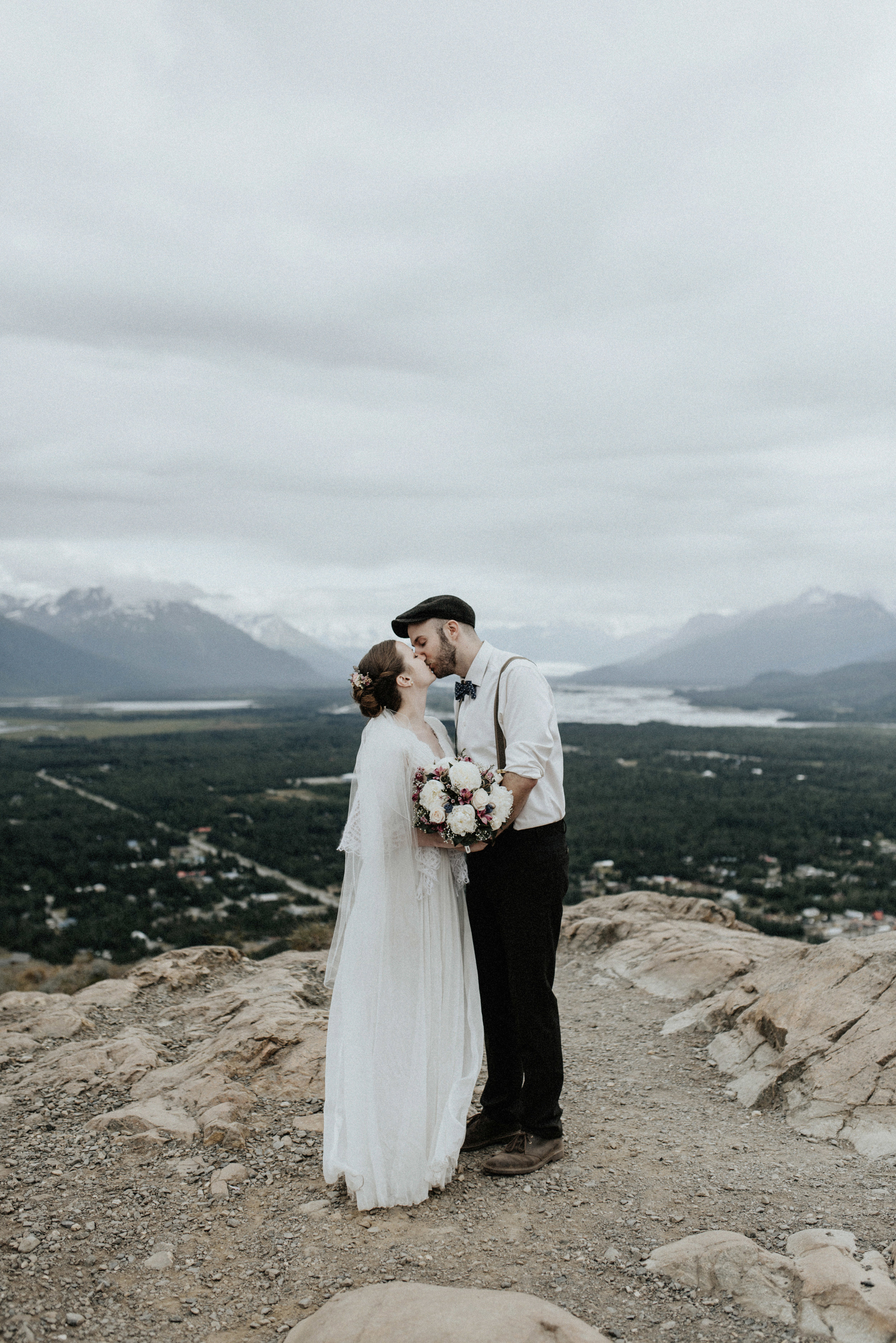 WEDDINGS
Meghan Kindsvater
alaska wedding, Alaska elopement, Palmer, Palmer Alaska Wedding, bodenburg butte, bodenburg butte wedding, bodenburg butte elopement, Destination Wedding Photographer, alaska destination wedding, Mountain Elopement, alaska mountain wedding
Comment