Eric + Lizzy, Boulder
Eric + Lizzy's wedding day was out of a dream. Lizzy, being a Colorado native, wanted to bring their friends and family back to the mountain state to celebrate their special day. Ceremony and Reception were held on Boulder Creek at River Bend Retreat in Lyons, Colorado. The bridal party spent their mornings getting ready in yurts just outside the ceremony space. Every last detail was perfectly planned, down to the hand painted rocks to hold down menus on a breezy afternoon.
Following dinner, while the guests enjoyed the comfortable posh seating areas and lawn games, the couple braved the raging creek for portraits. I stood, observing the boulders sticking out above the water. I didn't even have to ask, Lizzy saw me eyeing up one rock and said "We can totally get to that." They then danced the night away to a four piece bluegrass band and enjoyed the Photo Booth van with their guests.
Thankful that these guys brought me back out to the mountains to adventure together. Congratulations to you both!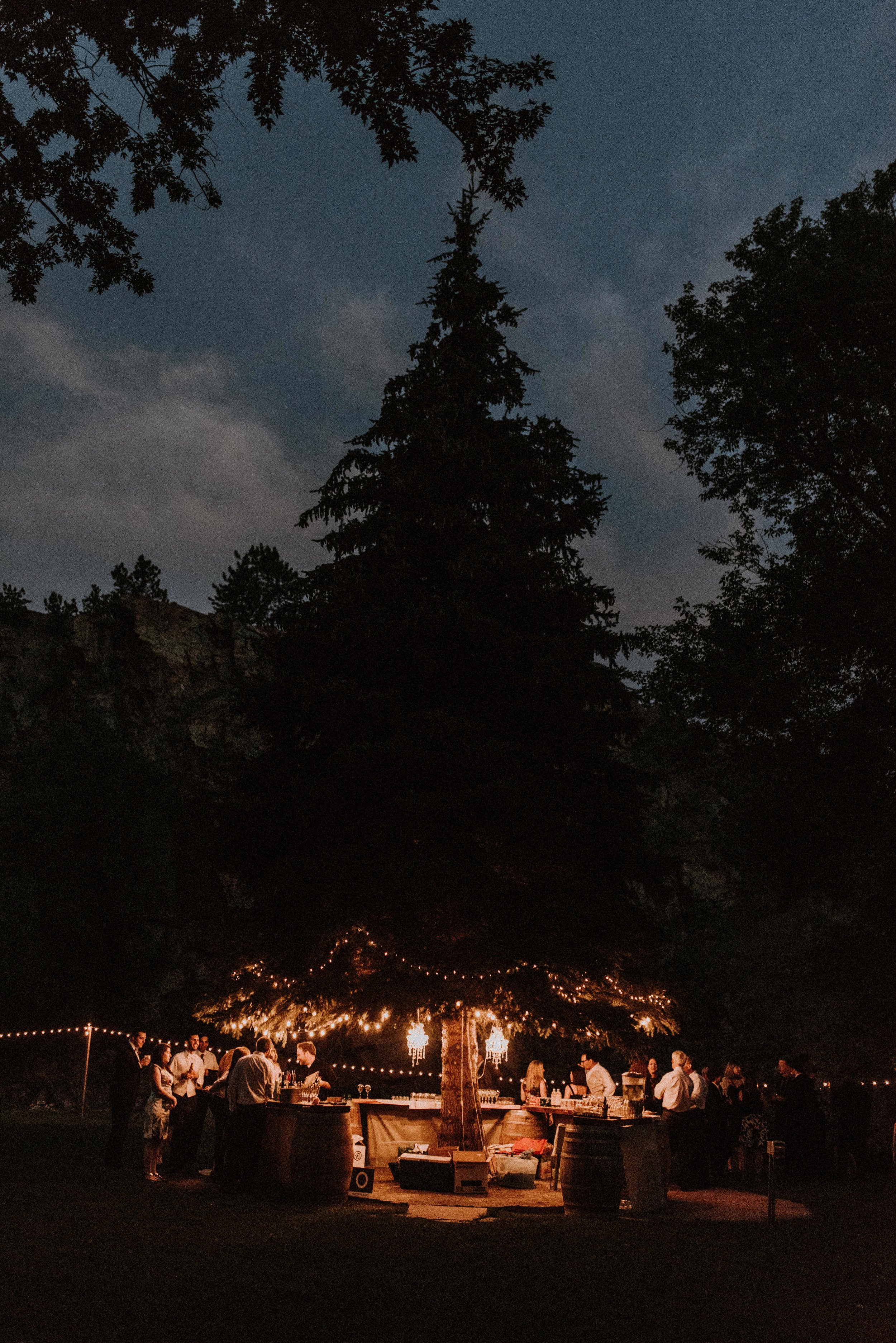 VENDOR CREDITS
River Bend
http://www.lyonsfarmette.com/river-bend-weddings/

Purple Summer Events
http://www.purplesummerevents.com

Ladybird Poppy
https://www.ladybirdpoppy.com/

Bridal Goddess
http://www.thebridalgoddess.com/

Wildflower Cakes
http://www.wildflowercakeboutique.com/

Harvest Table Co
http://www.harvesttablecompany.com

House of Yonder
http://www.houseofyonder.com
The Photo Bus Denver
http://www.thephotobusdnvr.com/

Thunder & Rain
https://thunderandrainmusic.com/